Announcement,Partnership
Transforming the Future of Payments: dtcpay Announces Partnership with Fintech Leaders PlatON and Allinpay International
Hong Kong, November 08, 2023 – dtcpay is proud to announce our partnership with PlatON, a pioneer in privacy-preserving digital public infrastructure, and Tonghua International's Allinpay International, a global Fintech payments solution.
9 Nov 2023 • 4 mins Read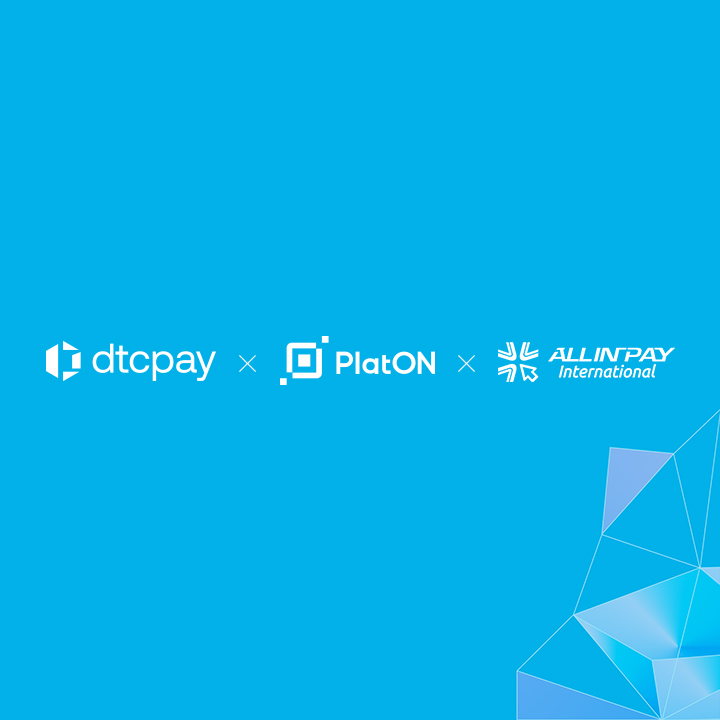 Hong Kong, November 08, 2023 – dtcpay is proud to announce our partnership with PlatON, a pioneer in privacy-preserving digital public infrastructure, and Tonghua International's Allinpay International, a global Fintech payments solution.
---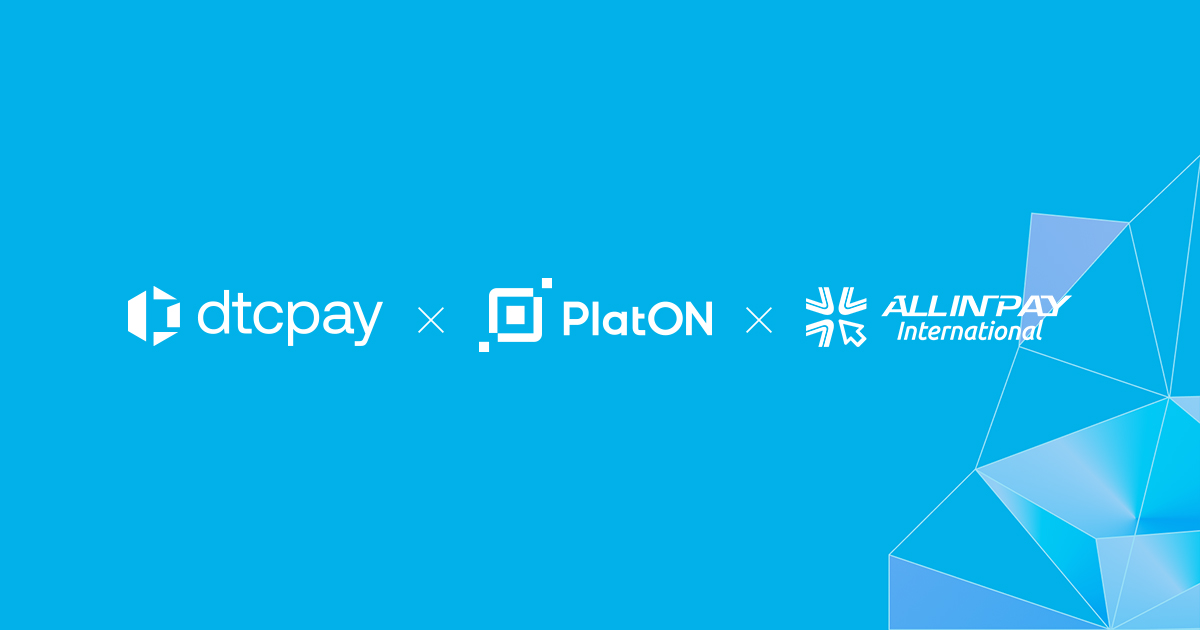 dtcpay, PlatON, and Allinpay International announce groundbreaking collaboration to launch an innovative digital currency payment system based on smart terminals.
"dtcpay's collaboration with PlatON and Allinpay International is testament to our dedication in providing secure and efficient digital payment solutions. We look forward to this partnership enabling us to deliver even more diverse and secure payment solutions."
Alice Liu
Co-Founder & CEO at dtcpay
This announcement comes in conjunction with Hong Kong Fintech Week, underscoring the significance of this strategic alliance.
Together, we aim to revolutionize the digital payment landscape by jointly developing and launching an innovative digital currency payment system based on smart terminals. This new system will support USDT, ETH, BTC and other mainstream currencies, providing global users with faster, more cost-effective and safer payment experiences.
The launch of this system will empower our partners and merchants to accept payments in both fiat and digital currency, significantly enhancing operational efficiency and broadening the reach of their business to include younger consumers.
TL ; DR
dtcpay, a regulated payment service provider, will facilitate swift, seamless and secure digital currency and fiat currency exchange serviceFitness 
PlatON, a public digital infrastructure platform, will leverage advanced privacy computing technology to construct the underlying technical infrastructure
Allinpay International, a globally recognized payments provider, will provide smart terminals and online aggregate payment interfaces to remove the barriers of entry to Web3 payments
"dtcpay's unwavering commitment to regulatory compliance ensures that customers can engage in digital transactions with peace of mind. We are excited to be part of this transformative journey."
Anson Zeall
Head of Compliance
PlatON: Revolutionizing Digital Infrastructure with Privacy Computing
PlatON, a digital public infrastructure provider, will play a crucial role as the technical support partner. By leveraging advanced privacy computing and blockchain technology, they will be able to construct a core underlying infrastructure with unparalleled efficiency, security, and scalability, ensuring a seamless and secure payment experience for both users and merchants.
"By joining forces with Allinpay International and dtcpay, we aim to drive innovation in the digital payments space while safeguarding user privacy."
Senior Representative at PlatON
Allinpay International: Shaping the Future of Financial Payments
Allinpay International will introduce smart terminals and online aggregate payment interfaces to facilitate seamless integration of traditional and digital payments so users can enjoy a payment experience as convenient as traditional methods. This presents an exciting opportunity for merchants to embrace Web3 payments and attract a younger consumer base.
A senior spokesperson from Tonghua International, the parent company of Allinpay International, expressed their enthusiasm for this collaboration, stating, 
"We are very pleased to cooperate with industry leaders, PlatON and dtcpay. This cooperation will not only promote the development of digital currency payment but also help merchants better adapt to the modern payment trend and meet the needs of young consumers."
This partnership signifies a momentous development for Web3 payments and heralds a new era in digital payments. Together, we aim to deliver an unprecedented payment experience to customers around the world.
The Road Ahead: Transforming the Global Payments Landscape
With a shared vision of enhancing the payment experience for users and merchants alike, our alliance with PlatON, and Allinpay International marks a step forward in next-level payment experiences to meet the ever-evolving needs of modern consumers.
Join dtcpay at the Singapore Fintech Festival 2023 (SFF Festival 2023)
dtcpay will be at the upcoming Singapore Fintech Festival from 15 – 17 November 2023. 
Visit us at booth #4C19 to experience live demonstrations of our cutting-edge payment solutions. See you there!
For media inquiries, please contact:
Ashlee Zhang, Marketing Manager
dtcpay
ashlee.zhang@dtcpay.com
About dtcpay
dtcpay is a regulated payment service provider that offers reliable solutions for merchants to grow their revenues with higher acceptance rates for Fiat and cryptocurrency transactions. Our client's customers benefit from frictionless payment experiences whether they are using our award-winning POS+ terminal in-store or using our online checkout.
Founded in 2019 in Singapore, dtcpay is a licensed Major Payment Institution (MPI) under the Monetary Authority of Singapore (MAS) and offers Digital Payment Token (DPT) services.
Find out more at https://dtcpay.com.
About PlatON
PlatON, initiated and promoted by LatticeX Foundation, represents an open financial infrastructure characterized by privacy computing. The platform is committed to becoming the primary blockchain infrastructure for the Web3 era. Its comprehensive offerings include financial-level system stability, performance enhancements, privacy computing, compliant digital asset management, secret payment clearing solutions, and a user-friendly experience for a diverse range of Web3 native applications. PlatON is poised to provide a seamless transition for applications and users migrating from Web2 to Web3, making it a pivotal player in the digital landscape.
About Allinpay International
Allinpay International is a globally recognized financial payment company committed to providing diverse payment solutions and cutting-edge digital financial technology services for merchants and customers worldwide. Their business portfolio encompasses aggregate payment, global accounts, international remittances, currency exchange, and more. Their core mission is to create a business system centered around payment and accounts, with auxiliary financial services and technology scenario outputs.