Partnership
Singapore's Largest Whiskey Museum Opens Up to Digital Payments
Singapore – 04 August 2023, 35A Scotts, the prestigious members-only club, is pleased to announce its partnership with dtcpay to provide digital payments.
4 Aug 2023 • 3 mins Read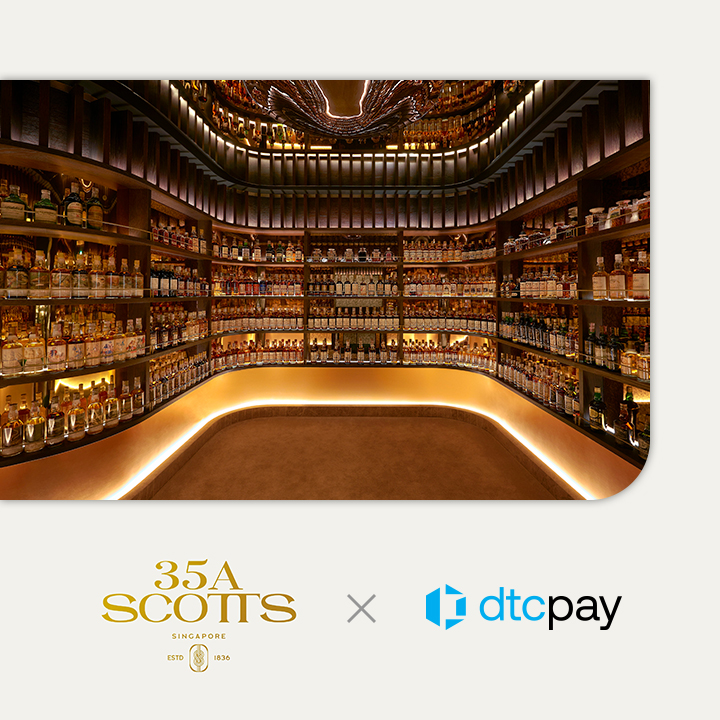 Singapore – 04 August 2023, 35A Scotts, the prestigious members-only club, is pleased to announce its partnership with dtcpay to provide digital payments. This collaboration is set to elevate the members' experience, providing seamless and secure transactions with leading cryptocurrencies.
---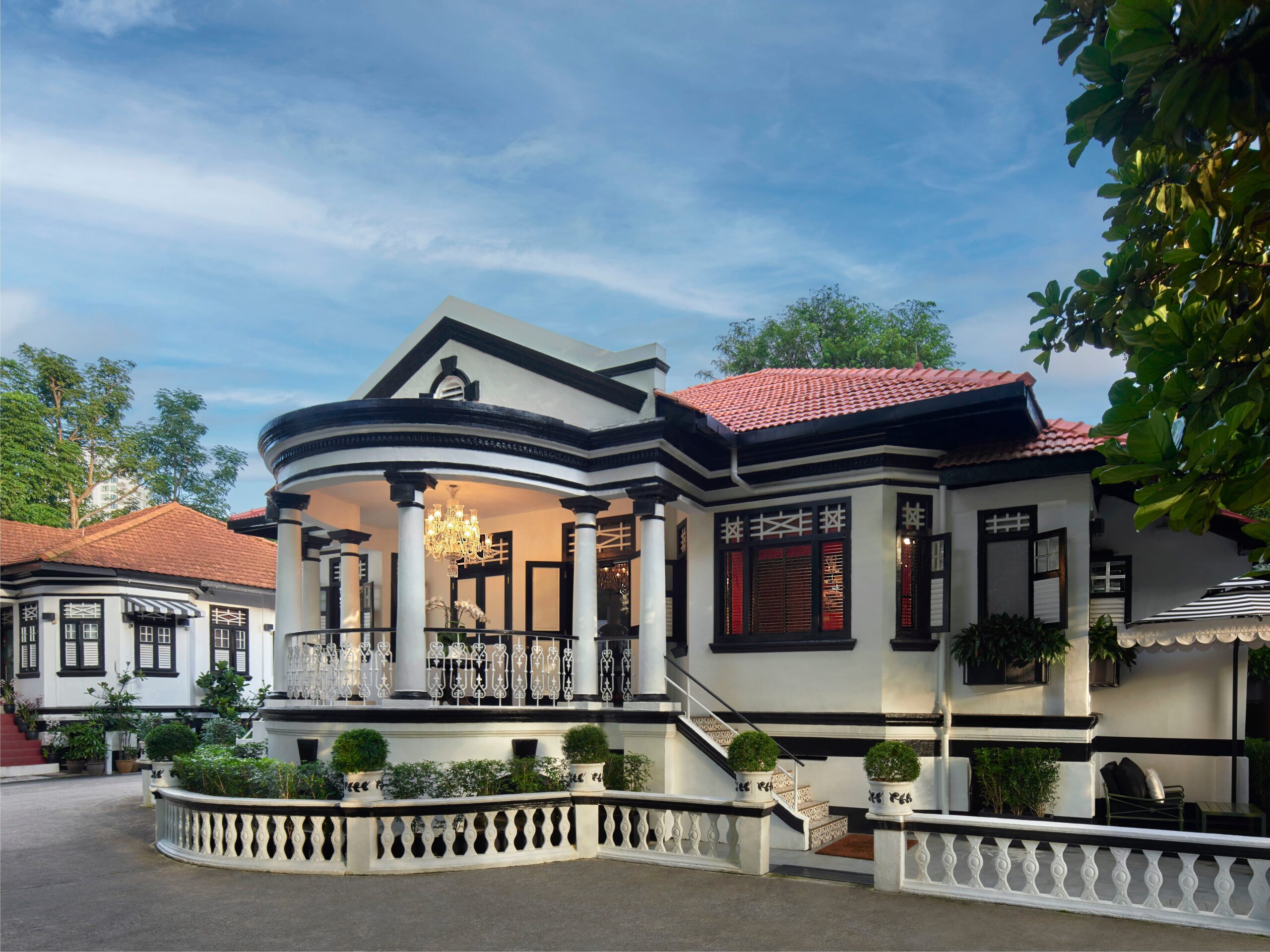 35A Scotts
The integration of dtcpay's robust crypto payment solutions enables 35A Scotts members to indulge in the club's finest whisky collection, curated drinks, exquisite dining options, and premium cigars with ease and convenience. By embracing cryptocurrencies, 35A Scotts affirms its commitment to innovation and opens up new horizons for its exclusive community.
This partnership comes as no surprise, considering 35A Scotts' legacy and the club's deep-rooted connection with heritage. Located on Scotts Road, once a flourishing nutmeg plantation transformed by Captain William G. Scott, the club holds a storied history that pays homage to Singapore's past while embracing its dynamic present.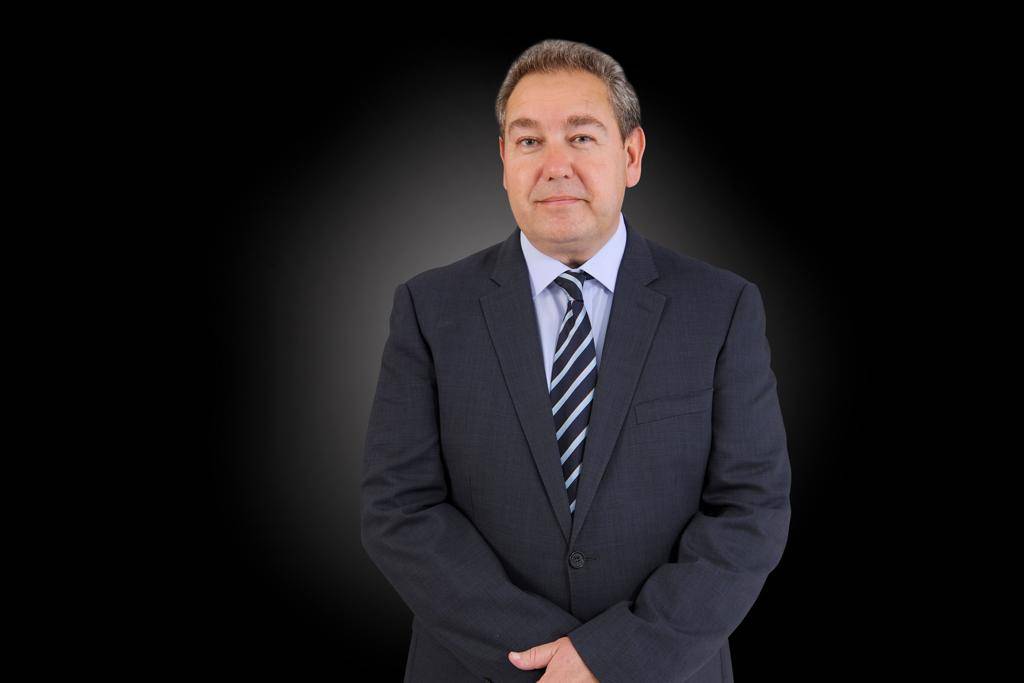 Christopher B. de Lima, Chief Operating Officer of 35A Scotts
"At 35A Scotts, we continuously strive to offer our esteemed members the best of the best." With the growing interest in digital currencies, QR code payments and the members desire for convenience, we selected dtcpay to provide a seamless payment experience for purchases."
Christopher B. de Lima
Chief Operating Officer of 35A Scotts
The decision to incorporate crypto payments is a strategic move by 35A Scotts to stay at the forefront of technology and cater to the evolving preferences of its discerning members. This partnership not only aligns with the club's commitment to modernity but also reflects its dedication to creating an exclusive haven for those who appreciate life's most exquisite offerings.
"Getting a chance to taste the world's finest whiskeys that are even older than myself is a rare opportunity. By opening up to digital payments, members can more easily share this exquisite experience with their closest friends and guests" says Group CEO, Kanny Lee. 
For those seeking an extraordinary lifestyle marked by refinement and meaningful connections, joining 35A Scotts offers unparalleled experiences. The inclusion of simplified QR Code payments further enhances the exceptional privileges that members enjoy, providing a seamless fusion of heritage and technology.
About 35A Scotts
Welcome to 35A Scotts, an exquisite private club that embraces refined elegance and timeless sophistication. Our illustrious history traces back to 1836, when Captain William G. Scott founded this sanctuary as a place of congruence for the Harbour Master and his community in Singapore's Scotts Road. Today, we stand as a beacon of exclusivity and camaraderie, dedicated to providing our esteemed members with an extraordinary range of bespoke and intimate services.
As a private club, we take pride in curating stimulating exchanges and professional relationships among like-minded individuals, where knowledge and inspiration flow freely. Our unparalleled hospitality ensures that every member experiences service excellence, where trust and integrity form the pillars of our interactions.
Immerse yourself in the world of luxury as we showcase the finest whiskies, cognacs, and cigars in Asia. Our extensive whisky museum boasts over 11,400 bottles of vintage whiskies, and exclusive members gain access to private whisky casks and aged selections. Experience the epitome of indulgence as we host spectacular events, offering private viewings of luxury items, including watches, high jewelry, and rare cars. Savour gastronomic delights crafted by Michelin chefs, accompanied by a curated collection of Bordeaux Classified wines and premium spirits.
At 35A Scotts, our colonial house stands as an opulent setting, providing the perfect platform for social and intellectual confluence. From intimate gatherings to momentous celebrations, we ensure that every experience within our prestigious club is etched with elegance, sophistication, and an air of exclusivity.
Embark on a remarkable journey of privileges and unparalleled experiences by becoming a member of 35A Scotts. Join our exclusive community that revels in refinement, meaningful connections, and the indulgence of life's most exquisite offerings. Discover the extraordinary benefits that await you as a member.
Visit us at https://www.scotts35a.com/
About dtcpay
dtcpay is a regulated payment service provider that offers reliable solutions for merchants to grow revenues with increased acceptance rates across Fiat and cryptocurrency.  Our client's customers benefit from frictionless payment experiences whether they are using our award-winning POS+ terminal in-store or using our online checkout.
Founded in 2019 in Singapore, dtcpay is a licensed Major Payment Institution (MPI) under the Monetary Authority of Singapore (MAS) and offers Digital Payment Token (DPT) services.
Find out more at https://dtcpay.com/