Partnership
Laguna National Golf Resort Club, Singapore's Premier Golf and Country Club Adopts Digital Payments
Singapore, 25 August 2023 – Laguna National Golf Resort Club ("Laguna National"), the prestigious golf and country club known for its exceptional facilities and world-class services, has officially announced its strategic partnership with dtcpay.
25 Aug 2023 • 3 mins Read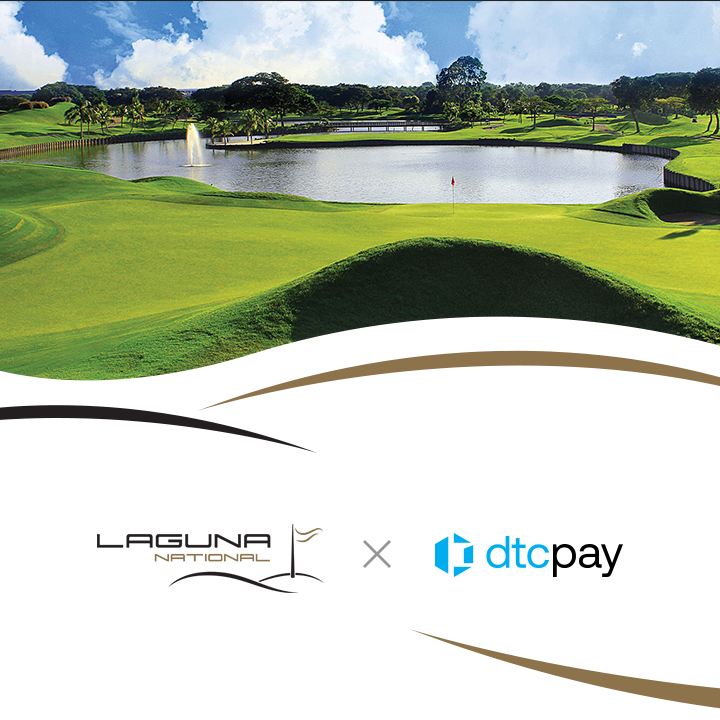 Singapore, 25 August 2023 – Laguna National Golf Resort Club ("Laguna National"), the prestigious golf and country club known for its exceptional facilities and world-class services, has officially announced its strategic partnership with dtcpay, a leading innovator in digital payment solutions.
---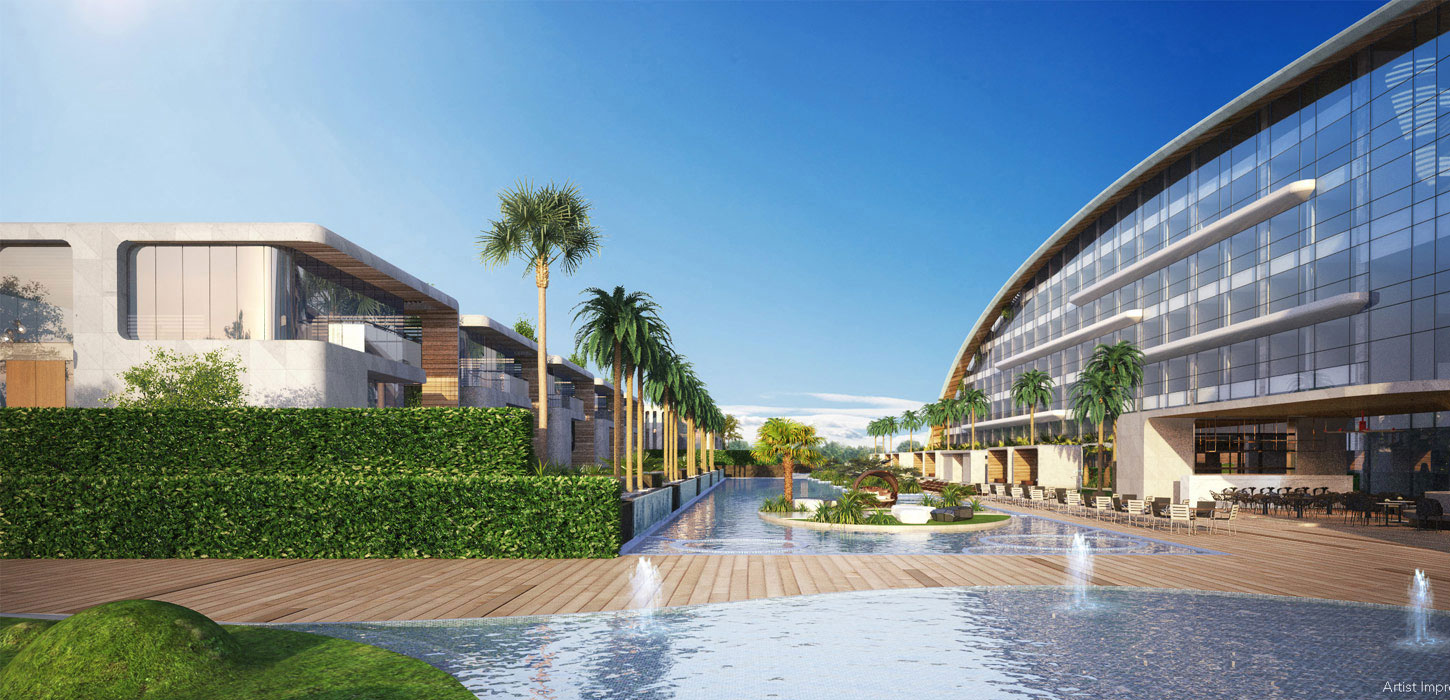 Laguna National Golf Resort Club
This collaboration aims to enhance the overall experience for club members and guests by introducing cutting-edge digital payment options, including QR code payments and cryptocurrency transactions through the revolutionary dtcpay POS+ device.
Laguna National proudly stands as the pioneer, being the first golf club to introduce revolutionary digital payment methods encompassing QR code and cryptocurrency transactions. The club's diligent approach is evident in patiently awaiting a secure platform that not only aligns with its high standards but also carries the endorsement of local authorities.
QR code payments and cryptocurrency transactions through the dtcpay POS+ device provide a seamless experience, eliminating the need for physical currency or credit cards. The process is not only convenient but also fortified with advanced security features, ensuring that every transaction is encrypted and protected. By incorporating dtcpay's digital payment solutions, the club takes a step further in this direction. Especially for members residing overseas, the incorporation of cryptocurrency payments will bring forth substantial advantages, enabling them to conduct transactions in their chosen currency. This enhanced level of adaptability and ease not only reinforces the allegiance of existing members but also entices new individuals who are in search of modern payment alternatives.
The partnership between Laguna National and dtcpay marks a significant step forward in the realm of modern convenience and financial innovation. With the integration of dtcpay's state-of-the-art payment technology, members and visitors alike will enjoy streamlined and secure payment experiences, aligning perfectly with Laguna National's commitment to delivering unparalleled excellence.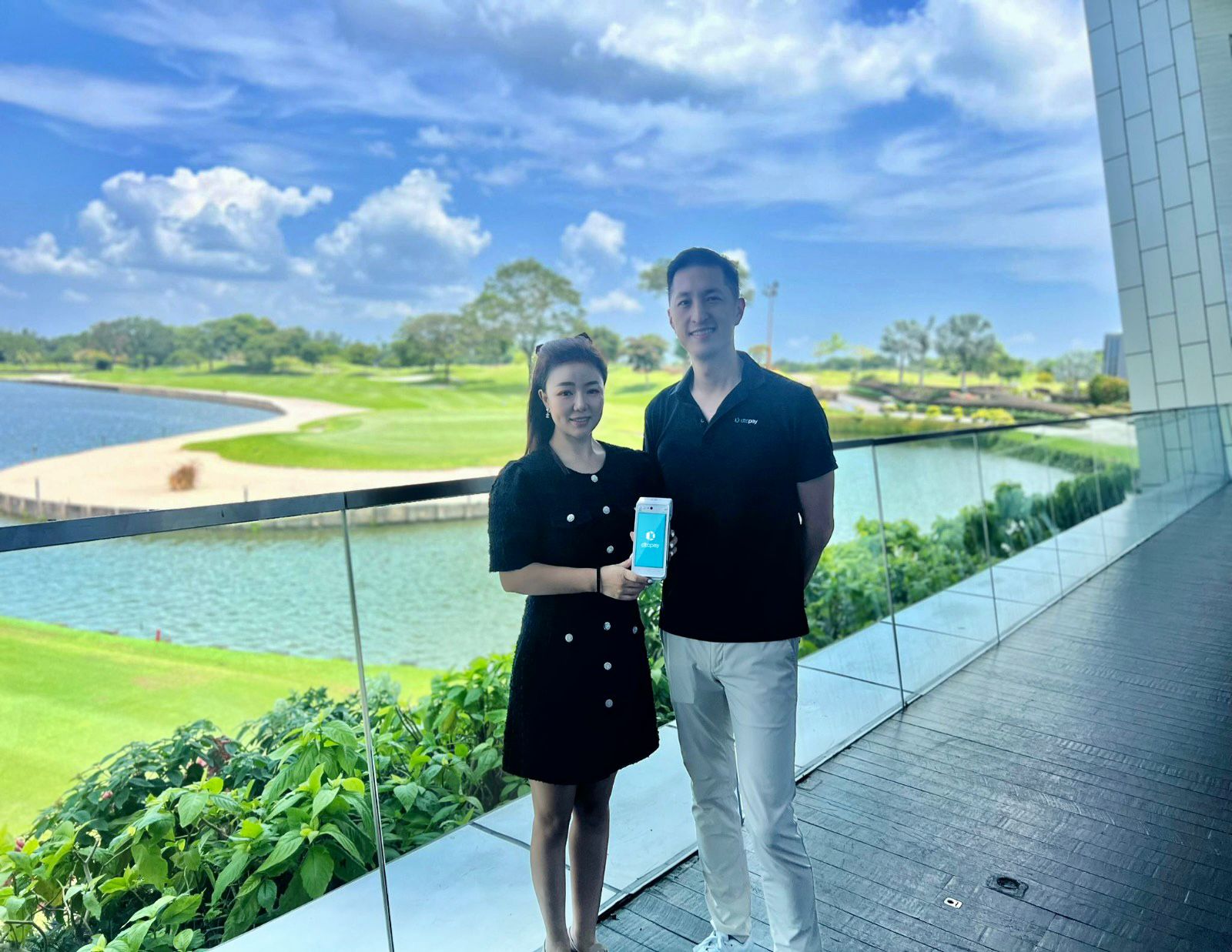 Maggie Tuya and Kanny Lee
Our decision to introduce cryptocurrency payments and expand our digital payment options is driven by a desire to offer our members greater flexibility and convenience. We have noticed an increasing demand from our members for alternative payment methods, and this strategic move aligns seamlessly with our mission to enhance their privileges and experiences. By adopting dtcpay's innovative solutions, we aim to not only attract new members but also to provide existing members with a convenient payment experience that matches the exclusivity of our club.
Maggie Tuya
Director of Membership
"As a member of the Laguna National Golf Resort Club, I am thrilled to share more convenient methods for fellow members to pay for memberships, fees and purchases at The Shop using simplified QR Codes. At dtcpay, we believe in transforming the way transactions are conducted, and this collaboration exemplifies our commitment to that mission. Laguna National's dedication to excellence and innovation resonates with our own values, and we are excited to work together to enhance the payment experience for their members and guests. We look forward to a successful partnership that will pave the way for a more seamless, secure, and convenient payment landscape for all of Singapore's businesses," said Kanny Lee, from dtcpay.
As the global landscape evolves in the digital era, the alliance between Laguna National and dtcpay underscores the club's dedication to remaining at the cutting edge of innovation, while catering to the varied preferences and requirements of its diverse membership. This partnership sets the stage for a smooth shift towards a forthcoming era in which digital payment solutions assume a central position, offering unparalleled convenience, security, and sophistication to all patrons of the esteemed Laguna National establishment.
About Laguna National
Laguna National is a prestigious golf and country club situated in Singapore, renowned for its two championship 18-hole golf courses, luxurious amenities, and exceptional services. With a commitment to excellence and a tradition of delivering world-class experiences, Laguna National stands as a symbol of luxury, leisure, and elegance.
Both courses have won prestigious accolades and staged multiple professional championships on the European Tour, Asian Tour and Korean LPGA Tour. Laguna National also holds the distinction of being the first golf club in Singapore to host Tiger Woods.
Among dozens of awards, Laguna National has been included in the Top 100 Golf & Country Clubs in the past two editions of Platinum Clubs of the World, while the Masters Course was voted Singapore's Best Golf Course in the World Golf Awards (2016) and The Nest won Golf Inc's Golden Fork Award (2016) as Best New Private Club F&B (International).
About dtcpay
dtcpay is a regulated payment service provider that offers reliable solutions for merchants to grow revenues with increased acceptance rates across Fiat and cryptocurrency.  Our client's customers benefit from frictionless payment experiences whether they are using our award-winning POS+ terminal in-store or using our online checkout.
Founded in 2019 in Singapore, dtcpay is a licensed Major Payment Institution (MPI) under the Monetary Authority of Singapore (MAS) and offers Digital Payment Token (DPT) services.
Find out more at https://dtcpay.com/