Partnership
dtcpay appointed as a digital payment service provider for Greydient Lab
dtcpay has been appointed as a Digital Payment Partner by Greydient Lab
13 Jun 2023 • 2 mins Read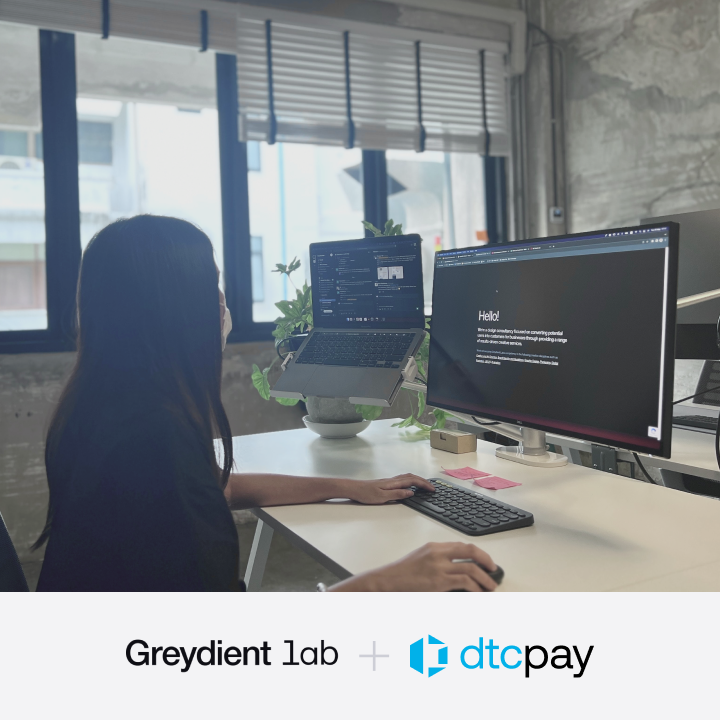 Singapore – 19 June 2023, dtcpay, a global digital payments provider licensed by the Monetary Authority of Singapore (MAS), today announces that it has been appointed by Greydient Lab Singapore and Thailand to provide cryptocurrency payments infrastructure for its business.
---
Introduction
Greydient Lab is offering more diverse and digital payment channels by accepting cryptocurrency payments. This development underscores our commitment to providing convenient and flexible payment options for our partners.The crypto payment options will allow customers to pay for their preferred cryptocurrencies such as Bitcoin, Ethereum, USDT and USDC when they partner with Greydient Lab on any design services globally.
The move makes it the first Digital Product Design Consultancy in Singapore and Thailand to accept cryptocurrency. The new service will allow customers that own cryptocurrency to pay by simply making digital payment with their cryptocurrency account.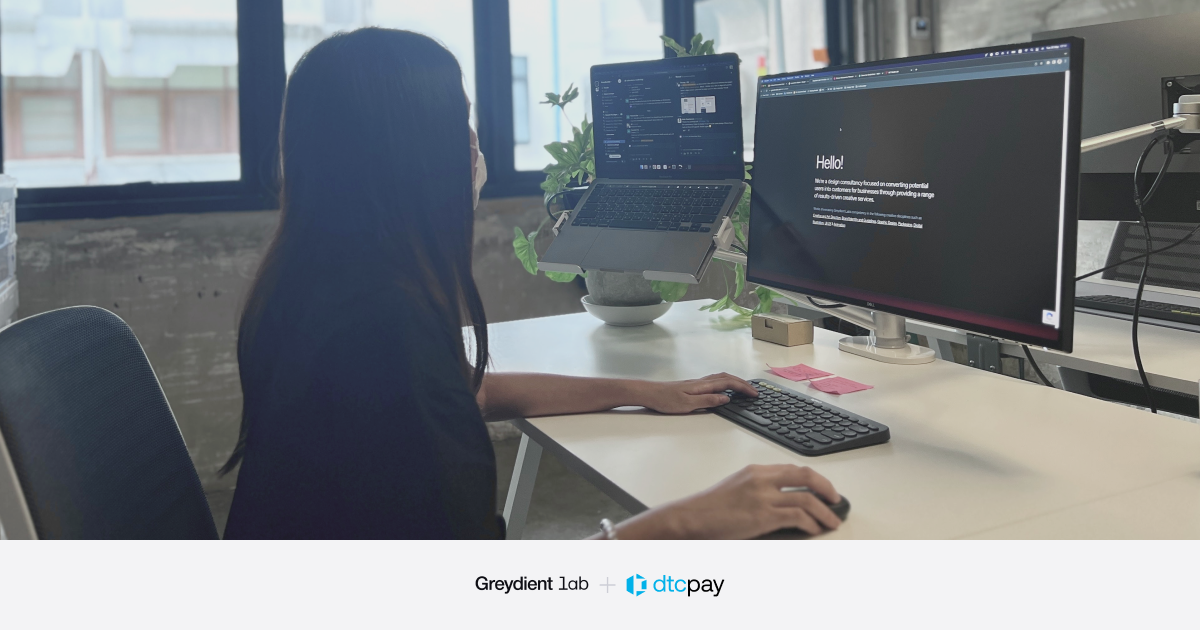 "We had a great partnership working on dtcpay's rebranding and website design, through the engagement we found out about this amazing product. We're glad to have found a trusted and licensed payment partner to help us process the crypto payments with their platform. Through this partnership, we hope to attract more web3 clients and provide more payment options for our customers globally."
Keynes Yeo
Co-Founder of Greydient Lab
Commenting on the partnership, Kanny Lee Group CEO at dtcpay, said: " with the increasing popularity of digital payments, more service firms are interested in offering frictionless payments to their global client base. Benefits such as lower transaction fees plus faster and more secure processing.
About Greydient Lab
Greydient Lab is a design consultancy based in Singapore and Bangkok. We focus on helping to convert potential users into customers for businesses through providing a range of results-driven creative services. Our service offerings include branding, marketing collaterals and digital product design. 
We have worked with organisations of different sizes and geographical locations to design and optimise their digital platform. We aim to create a positive impact through best-in-class digital products and brand communications. 
Do feel free to reach out for a chat on how we can support you to optimise and uplift your brand to stay ahead of the curve.
For more info, please visit www.greydientlab.com
About dtcpay
dtcpay is a regulated payment service provider that offers reliable solutions for merchants to grow revenues with increased acceptance rates across Fiat and cryptocurrency.  Our client's customers benefit from frictionless payment experiences whether they are using our award-winning POS+ terminal in-store or using our online checkout.
Founded in 2019 in Singapore, dtcpay is a licensed Major Payment Institution (MPI) under the Monetary Authority of Singapore (MAS) and offers Digital Payment Token (DPT) services.
Find out more at https://dtcpay.com/