Partnership
dtcpay appointed as a digital payment service provider for Christopher Guy
dtcpay has been appointed as a Digital Payment Partner by Christopher Guy.
5 Jun 2023 • 2 mins Read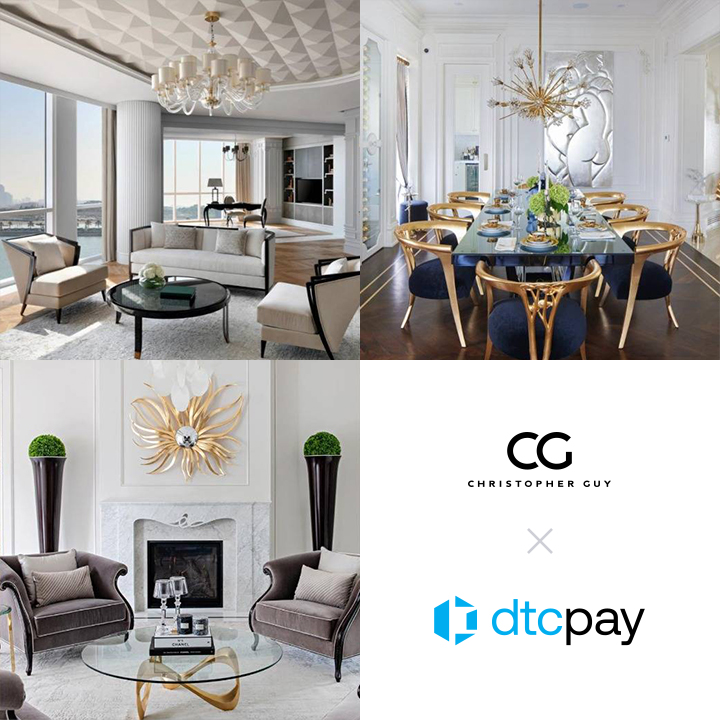 Singapore – 5 June 2023, dtcpay, a global digital payments provider licensed by the Monetary Authority of Singapore (MAS), today announces that it has been appointed by Christopher Guy, a renowned for crafting exquisite furniture that epitomizes elegance and luxury to provide cryptocurrency payments infrastructure for its business.
---
Introduction
Accepting cryptocurrency payments can offer numerous benefits to Christopher Guy furniture. By embracing cryptocurrencies like Bitcoin, Ethereum, or others, the company can tap into a growing market of tech-savvy and forward-thinking consumers who prefer alternative payment methods. Cryptocurrency payments provide a secure and decentralized way for customers to make transactions, minimizing the risk of fraud or chargebacks.
The move makes it the first luxury furniture retail store to accept cryptocurrency. The new service will allow customers that own cryptocurrency to pay by simply making digital payment with their cryptocurrency account.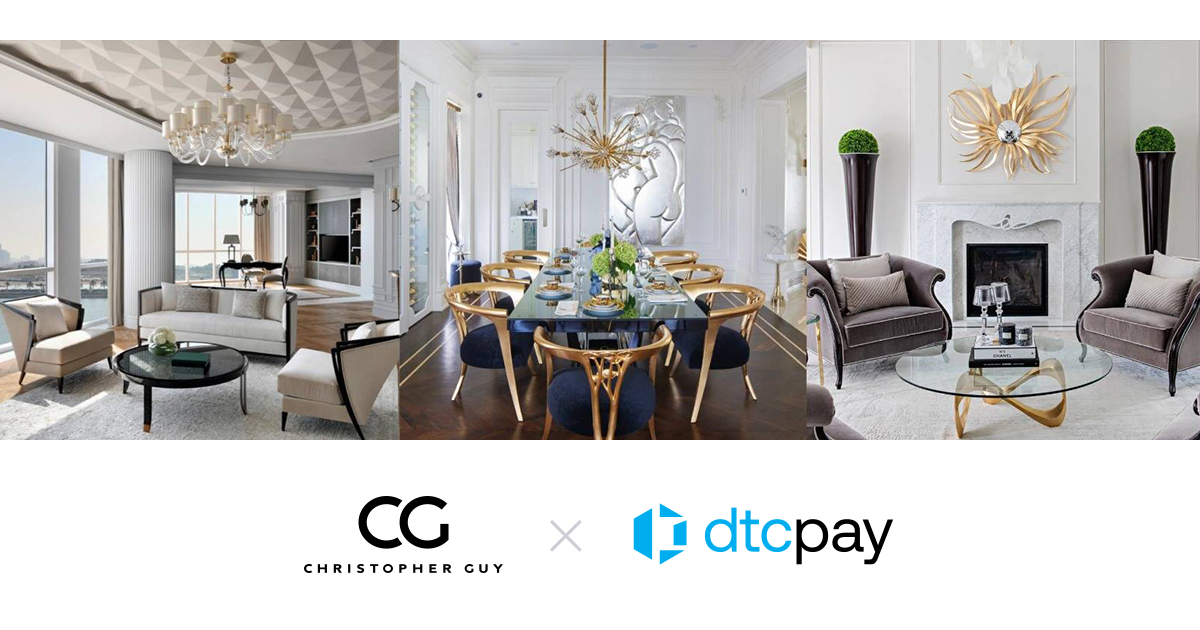 "Cryptocurrencies enable faster transactions, eliminating the delays and complexities often associated with traditional banking systems. The seamless and efficient nature of crypto payments can enhance the overall customer experience, leading to increased customer satisfaction and loyalty,"
Solomon
Head of Marketing of Christopher Guy
Commenting on the partnership, El Lee COO at dtcpay, said: " with the increasing popularity of digital payments, more service firms are interested in offering frictionless payments to their global client base. Benefits such as lower transaction fees plus faster and more secure processing.
About Christopher Guy
Christopher Guy is a global brand, with origins in Europe with its holding company now incorporated in Singapore, and its own master craftsmen, workshops and ateliers located on the island of Java.
A vertically integrated manufacturer, with in-house manufacturing capabilities from design concept, product development, engineering, production, and finishing to packaging, Christopher Guy provides the ability to control its quality to the levels imposed by the highest industry standards. Christopher Guy products are hand crafted by over 2,000 master craftsmen in the ateliers covering over 22 acres in the island of Java.
With presence in over 42 cities around the world, including showrooms throughout Europe, Asia, North America and the Middle East, the Christopher Guy line is viewed as one of the most elegant and prestigious in the industry and is sought after by a wide variety of customers, the leading designers and retailers, from the grandest hotels and spectacular resorts, to the world's finest residences. Its stylish appeal and often elaborate aesthetics has led to cameo roles in many iconicmovie productions.
For more info, please visit https://www.christopherguy.com/ 
About dtcpay
dtcpay is a regulated payment service provider that offers reliable solutions for merchants to grow revenues with increased acceptance rates across Fiat and cryptocurrency.  Our client's customers benefit from frictionless payment experiences whether they are using our award-winning POS+ terminal in-store or using our online checkout.
Founded in 2019 in Singapore, dtcpay is a licensed Major Payment Institution (MPI) under the Monetary Authority of Singapore (MAS) and offers Digital Payment Token (DPT) services.
Find out more at https://dtcpay.com/