Partnership
Cars and Coffee Appoints dtcpay as a Crypto Payment Partner
dtcpay has been appointed as a Crypto Payment Partner for Cars and Coffee
26 Mar 2023 • 2 mins Read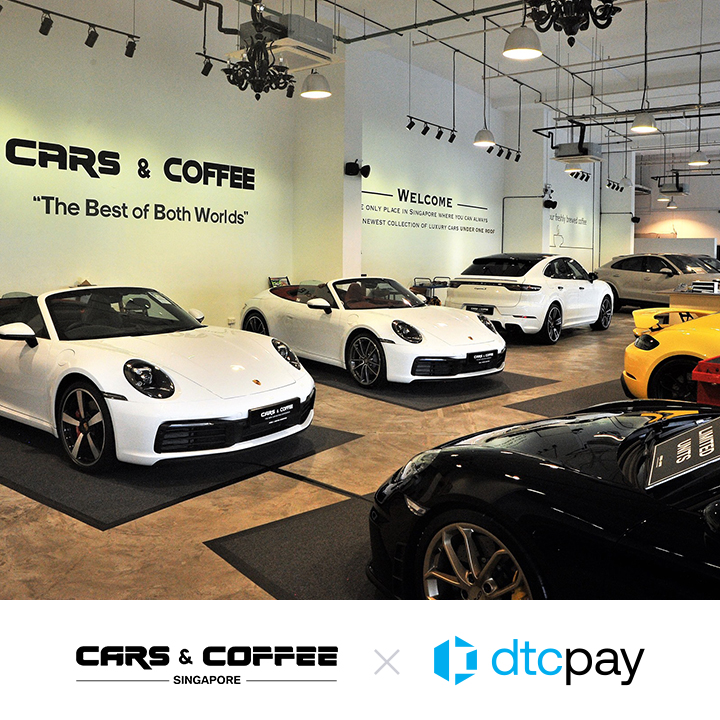 Singapore – 24 March 2023, dtcpay, a global alternative payments provider licensed by the Monetary Authority of Singapore (MAS), today announces that it has been appointed by Cars & Coffee to provide cryptocurrency payments infrastructure for its business.
---
Introduction
The partnership aimed at creating more digital payment options for Cars & Coffee customers to make purchase using cryptocurrency, bringing a new level of convenience and flexibility to the payment process. The crypto payment options will allow customers to pay for their preferred cryptocurrencies such as USDT, USDC, Ethereum and Bitcoin when they visit the car showroom.
The new service allows customers to pay using cryptocurrency through dtcpay POS+. With this new service, customers can simply scan the QR code of the POS+ and pay using their preferred cryptocurrency.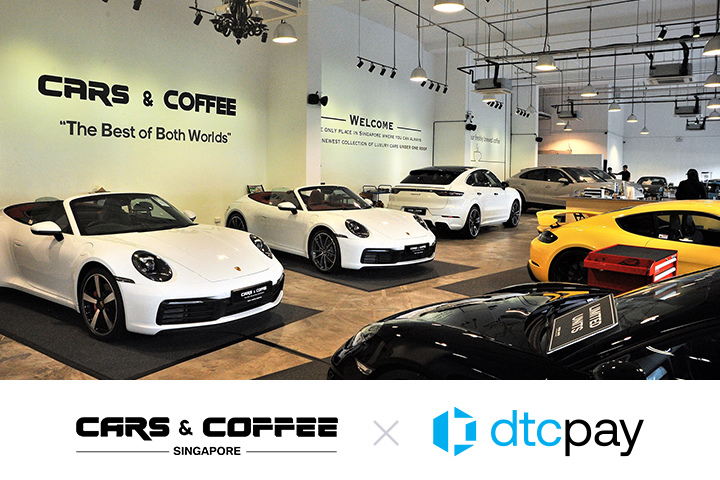 Commenting on the partnership, Joy Tay, Sales Director at dtcpay, said: " As the popularity of cryptocurrencies continues to grow, more businesses are expected to integrate crypto payments into their payment systems. This trend is driven by the many benefits that crypto payments offer, such as lower transaction fees, faster processing times, and enhanced security. By partnering with dtcpay, Cars and Coffee has positioned itself as a pioneer in this space, and is well-equipped to meet the evolving payment needs of its customers."
"With the rise of cryptocurrency as a popular payment method, many businesses are looking to integrate it into their payment systems. Cars and Coffee is no exception, as it recognizes the growing demand for crypto payments from its customers. By partnering with dtcpay, a trusted and reliable crypto payment provider, Cars and Coffee aims to offer a seamless and secure payment experience to its customers,
Junnie
General Manager of Cars & Coffee.
About Cars and Coffee
Cars and Coffee Singapore is the only place in town where you can always view the latest collections of luxury vehicles under one roof along with a good cuppa. We are dedicated to providing an exceptional customer experience and ensure that every patron is offered the highest standard of service possible. Choosing your dream car from our collection is as unforgettable an experience as the vehicles themselves.
For more info, please visit https://www.carsandcoffee.com.sg/